Book Review: Make It Fly
I MAY EARN A SMALL COMMISSION IF YOU BUY A PRODUCT THROUGH ONE OF THE LINKS IN THIS ARTICLE, AT NO COST TO YOU.
(This post contains affiliate links. Read my full disclosure.)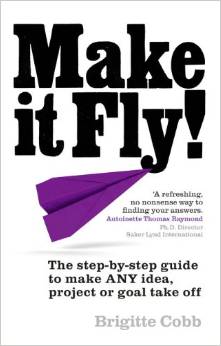 Make it Fly by Brigitte Cobb is subtitled "The step-by-step guide to make ANY idea, project or goal take off." It's a project management book with a difference – it's not about project management and it's not aimed at project managers. It's just a method to get things done.
However, by page 40 there's a picture of a Gantt chart, and by page 50 Cobb is writing about risks and issues, dependencies and the critical path. So while she isn't formally introducing project management vocabulary, it does sneak in.
As a result, this makes it the perfect book for accidental project managers, or those who have small initiatives that they want to get done and don't really know where to start. A lot of the examples used are personal projects, like losing weight or setting up a small business. But you could use them to manage projects at work as well.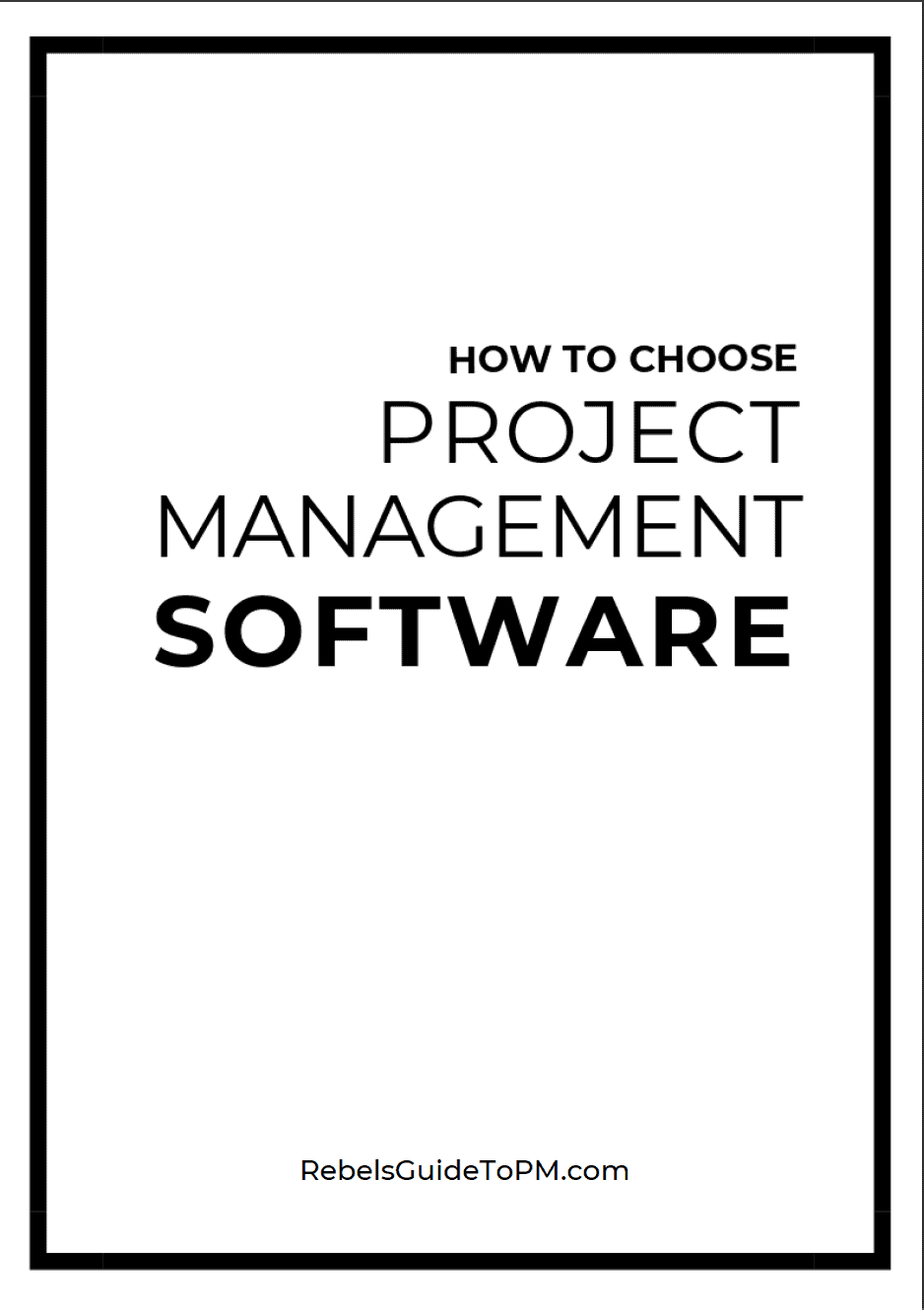 Looking for the software tool that will best support your team?
I've got a free guide on how to choose project management software, based on my book, Collaboration Tools for Project Managers. You can download the freebie here and it will help you decide your requirements.

If you already know what you want your new software to do, but you haven't found a product that fits yet, I recommend Crozdesk. It's a free software selection service where a human matches your needs to a shortlist of products and it massively speeds up the time it takes to find the right project management software for you.
I'm an affiliate for Crozdesk, which means I'll earn a small commission if you use their services.

The 3 things between you and your goal
Cobb says that there are only 3 things between you and achieving what you want:
A good idea of what it actually is that you want
An idea about how to get it (your plan)
The ability to deal with the stuff that scares you.
The book deals with all of those to a greater or lesser degree, and there is a fair amount of information on the last point including a couple of chapters about reframing your worries and changing your attitude so that you don't stop before you reach your objectives. This covers positive thinking, managing your work/life balance and well being and so on – sections that I didn't personally find very useful.
Let's start at the very beginning
The book is split into 4 parts which are each sub-divided into sections. Each section is a chapter, and they are very short. There are also exercises to do that will help you put together a vision, goals, plan, list of risks, list of people who can help you (stakeholders) etc. If you really have no idea about how to manage a project this book will certainly step you through the stages.
Cobb's 'project management lifecycle' is:
Define, refine and make it real (project initiation)
Plan and plan again (erm, this section is about planning)
Get out of your own way (this is the bit about increasing self-confidence and going for it)
Get going and stay going (keeping the momentum)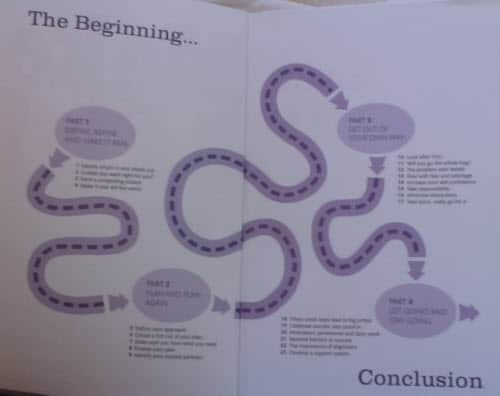 I thought the last section was good and it includes a short chapter on celebrating success. Many project managers I speak to feel that they don't do enough of this. Whether you are managing a massive multi-million pound project or organising a family holiday, you should celebrate the achievements along the way. Cobb calls this 'celebrating responsibly'. In other words, don't go and splurge on a new suit when all you've done is arrange your first meeting. "Make your celebration match your achievements," she writes.
The book is nicely designed and easy to read. It's not aimed at people who already have the skills to break down a project into chunks, but if you are very new to project management (or mentoring people who are about to start projects) then this would certainly give you the tools you need, in a very non-jargon way, to enable you to get things started and make your project fly.