Ask the Smart PM: Networking Within the Organization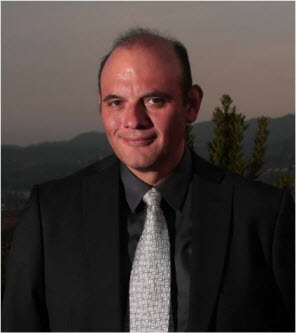 This is a guest post by Conrado Morlan, the Smart PM.
Dear Smart PM…
I am a new hire at the project management office of a large corporation. I had been working in project management for several years as a freelancer. Although I consider myself to be a good networker, I found difficulties networking within the organization. What can I do to build long lasting relationships with the project stakeholders? – PM Lost in Corporate World.
Dear Lost in Corporate World…
Your networking skills as a freelancer should be transferable to the new permanent workplace. In your new position it is important for you to learn what your company does. Speak with the experts. For example, if you work for an accounting firm, talk with accountants. Knowledge about your company will also be helpful while networking within your personal network.
As a project manager it is important for you to have a solid network and build strong relationships with stakeholders. With the help of your manager and peers, identify the strategic functional areas and select a couple. Understand their role in the organization and select two or three people in each one. Focus on people at various levels of responsibility.
Networking within the organization doesn't have to be a complex process. At a coffee break, go to different break rooms, bring your favorite mug, and introduce yourself. It is always a good idea to leave your desk and scout the building.
Company events may be a great opportunity for you to meet other employees. The environment is usually relaxed and fosters camaraderie. Since you are a new hire, this may be the best "ice-breaker" and would help you to be welcome by other employees and learn more about what the company does. Check for other available activities that will help you to expand your internal network.
Consider including administrative assistants in your internal network. They usually are the "gate-keepers" and having them on your side may be a good strategy to get access to project stakeholders when you need it most. Keep close contact with them and make sure you send birthday and greeting cards for special occasions.
Last but not least, it is never too early to think about your future. Take notice of your manager's peers. If you are a high potential resource, your manager will already support you. Become visible in the eyes of your manager's peers and build rapport with them, and identify those who may endorse you as they climb the organizational ladder.
Conrado Morlan, PMP, PgMP, has more than 15 years of experience managing programs and projects in the Americas, Europe and Asia leading multigenerational and multicultural project teams. Conrado was one of the first people to attain the PMI PgMP® credential in Latin America and the first one in Mexico. Conrado is a frequent guest speaker at Project Management congresses in America and Latin America, an avid volunteer with several PMI chapters, a contributor for PMI Community Post and INyES Latino and a blogger at The Smart PM. For questions, comments, or feedback, please contact Conrado.