Are You A Workplace Bully?

This is a guest article from Paul Pelletier, PMP and author of Workplace Bullying – It's Just Bad for Business.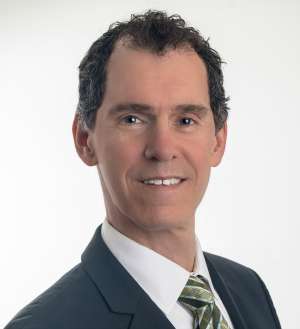 Project managers establish and foster workplace behavior expectations through their own leadership values and actions. Simply put – I believe that we learn from the examples set by those above.
That leads to two clear choices: do you commit to a positive, respectful model for workplace culture or a disrespectful, bullying model? This fundamental decision impacts your organization and also reflects back onto you as the leader.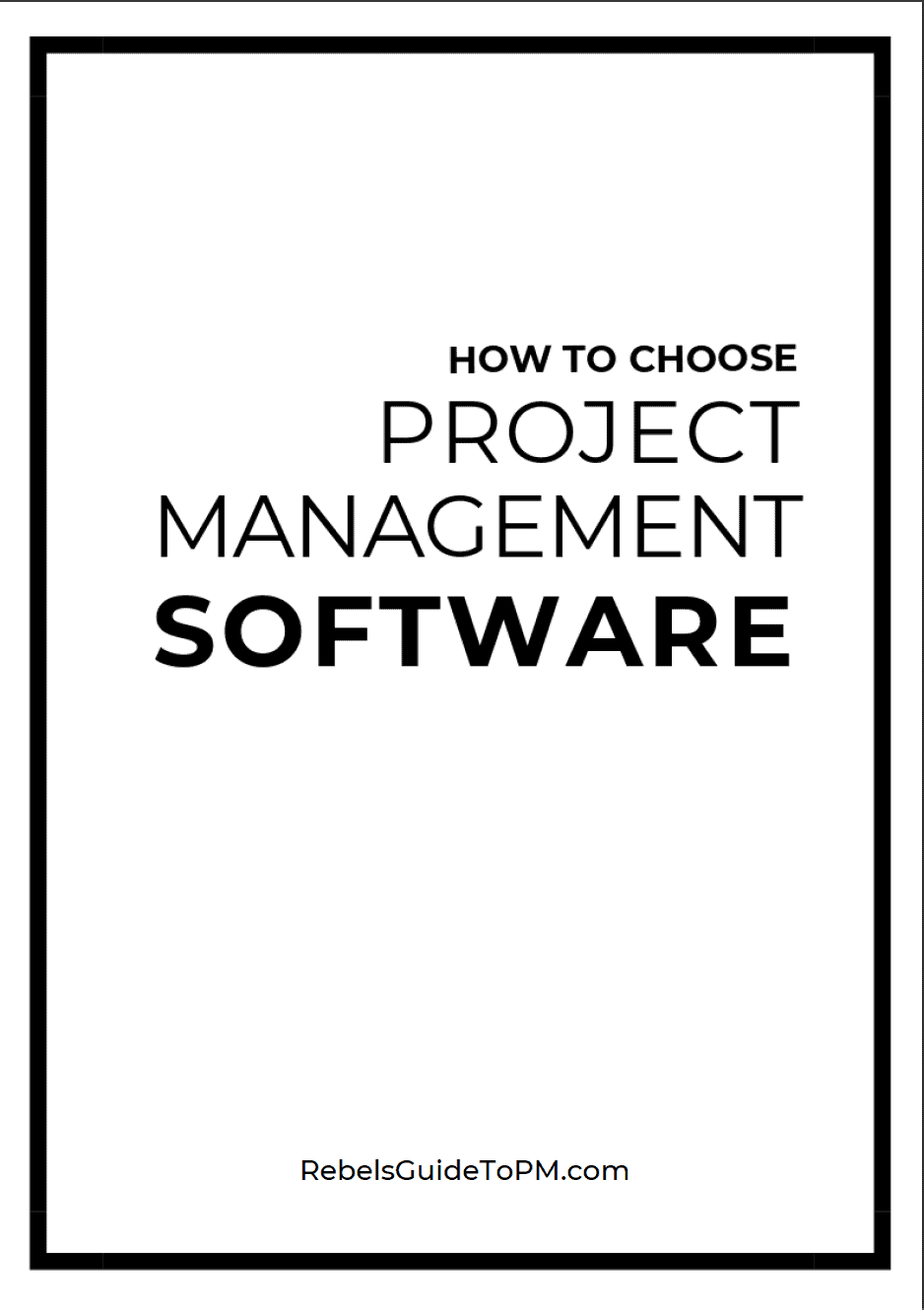 Looking for the software tool that will best support your team?
I've got a free guide on how to choose project management software, based on my book, Collaboration Tools for Project Managers. You can download the freebie here and it will help you decide your requirements.

If you already know what you want your new software to do, but you haven't found a product that fits yet, I recommend Crozdesk. It's a free software selection service where a human matches your needs to a shortlist of products and it massively speeds up the time it takes to find the right project management software for you.
I'm an affiliate for Crozdesk, which means I'll earn a small commission if you use their services.

Until recently, workplace bullying from the top received little attention. Command and control project managers were often revered and feared. Talk in the office might sound like this – "She's an icon of power and success but she'd be awful to work for."
However, there is more and more evidence that project managers who bully pose a serious threat to their organizations, their employees and even their own job security.
Do You Choose a "Bullying" Leadership Style?
Project managers who choose a bullying leadership style get results predominantly through dominance, fear and negative reinforcement. Employees have no choice but to do as their leader says. One can see the merit of this command and control leadership style on the battlefield. However, it doesn't belong in the workplace.
The bullying model creates a workplace culture where employees feel vulnerable, anxious and uncertain. All too commonly, PMPs that choose this model embrace disrespectful behavior. They motivate by threat, humiliation and by exerting power over others.
The results can be diabolical for the organization, the employees and for the project manager.
Workplace Bullying – The Leadership Style Test
Research shows that PMPs and other project managers set the tone and behavioral expectations for their organizations – their leadership style, expectations and workplace respect tolerance levels ripple throughout the business.
When project managers tolerate disrespect or behave that way themselves, those underneath them will adopt the same approach. The workplace culture will resonate disrespect, creating a Darwinian workplace – if survival of the fittest is what the project manager desires, then that is likely what will eventually happen.
I know that in our hyper-competitive world there are intense and ever-present demands for results. But many organizations become so focused on short-term results that they ignore how they are achieved or the long-term impacts of the means used to get those results.
A decision to lead using bullying and instilling fear may bring short-term results or appear to drive performance. This perception may, in turn, lead some project leaders to believe this is an effective motivational approach for delivering results. However, the real question is whether it's delivering for employees. I don't believe employees that feel anxiety, fear and disrespect produce well. You don't have to look far to find examples that support my perspective.
The Risks of Being A Workplace Bully
Do you really understand the risks of leading with bullying tactics? Whether project managers are bullies themselves or promote organizational influencers that are, the risks are high.
These risks could result in self-destructive, unanticipated consequences – ruining their career, reputation, and taking their beloved businesses down with them. I believe that it's possible (and in the best long-term organizational interest) to have both workplace respect and healthy competition. Staff don't need to be abused to perform to their fullest.
How A Bullying Culture Destroyed A Company
The popular US TV show 60 Minutes produced an explosive piece called the King of Coal in March 2016 about a US mining company CEO that was convicted of a workplace safety crime for "ignoring mine safety laws and fostering a corporate mentality that allowed the disaster to occur." The piece highlighted a workplace culture based on bullying that permeated the company. They reported:
"The CEO sent terse handwritten notes and memos to managers criticizing them for high costs and low coal production…"you have a kid to feed" he wrote, "do your job"…"pitiful." "I could Khrushchev you"…and…"in my opinion children could run these mines better than you all do."
The defendant, Don Blankenship, had for decades been one of West Virginia's most influential and powerful figures. The CEO of Massey Energy, the largest coal producer in Appalachia, he employed 5,800 people and operated more than 40 mines.
60 Minutes noted that: "Prosecutors say for years he condoned and tolerated safety violations for the sake of profit. A federal jury came to a landmark decision, finding Don Blankenship guilty of conspiring to willfully violate mine safety laws."
Mr. Blankenship lost his job and reputation – the profit-producing bully will be also be spending time in prison. Massey Energy, and its owner, Alpha Natural Resources, are both under bankruptcy protection. Having lost all their investment, I wonder what the shareholders of Alpha Natural Resources think of Massey's leader now? Was Blankenship's decision to rule Massey as a tyrant and workplace terrorist worth it?
The Cost Of Your Results
This example highlights the risk that PMPs take by leading with bullying and ignoring their legal and social responsibilities – results are important but if they come at a cost of an unethical, disrespectful workplace culture, you may lose your job and image.
Even worse, you could face prosecution. But of utmost importance, people could lose their lives. Bullying has terrible health impacts on employees – including suicide and post-traumatic stress disorder.
Few leaders and PMPs are impervious to their executive boards, public pressure and shareholders opinions. Ask Sepp Blatter, formerly of FIFA, or Martin Winterkorn, formerly of Volkswagen, if they regret decisions made to shortcut ethics and accountability.
Were the short-term results worth it? What kind of legacy does Mr. Blankenship leave behind?
Making The Right Leadership Choices
I believe that project managers determine their destiny when they choose their leadership values and style. The choice is quite simple – do results/profits alone drive the workplace culture or does workplace culture drive results/profits?
There are incredibly successful leaders that vehemently oppose the leadership style demonstrated by Mr. Bezos of Amazon, Blatter, and Blankenship including Sam Walton, Warren Buffet, Bill Gates and hopefully you have some examples local to you as well.
Through increased awareness and focusing on the financial and societal costs associated with a bullying workplace culture, I hope that, despite constant pressure to perform, project managers will forbid bullying as a results-driver.
PMPs and project managers at all levels need to show courage and walk the talk of servant leadership. In the meantime, the stories of leaders that select bullying continue to educate us about the consequences.
To choose or not to choose to bully – that is the project manager's question. What will you choose?
About the Author: Paul Pelletier, LL.B., PMP, is a workplace respect consultant, speaker, author, and corporate lawyer. His book, Workplace Bullying – It's Just Bad for Business, is available online. Find out more at www.paulpelletierconsulting.com