Are you preparing for a project management interview?
Then this is for you.
This guide to project management interview questions gives you over 35 relevant, situational questions that will help you prepare for whatever you might be asked in a behavioral interview.
The interview went pretty well! I think I was very well prepared.
Thanks again!
Kenneth
Learn how to ace that interview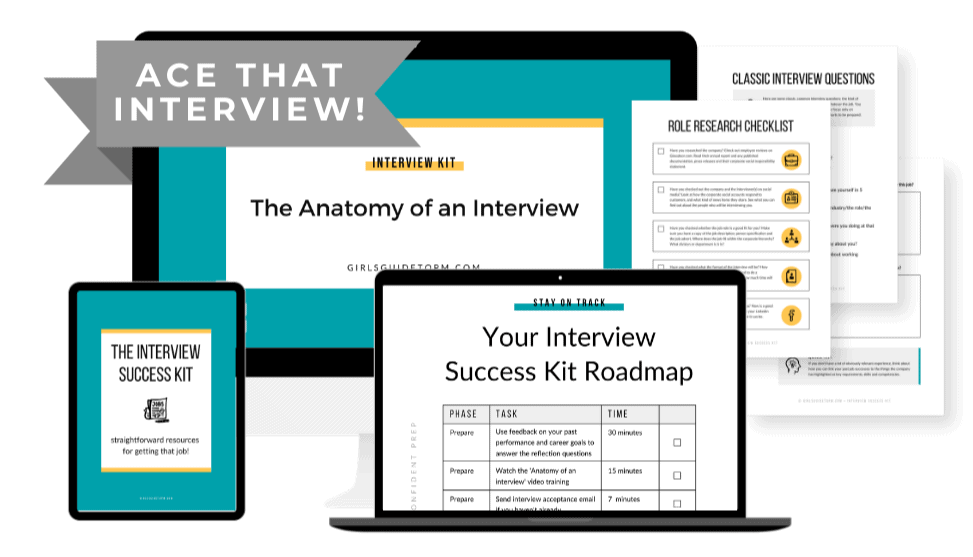 Here's what you get:
Company-specific interview questions
Teamwork questions
Working with sponsors/exec management questions
Project delivery questions
Communication questions
Miscellaneous questions?
The formula for how to give a structured answer that shows exactly what you are capable of
5 x scenario planning worksheets so you always know what to talk about.
About Elizabeth Harrin
As a senior manager in a large organization, I interviewed lots of candidates for a range of roles. And I gave jobs to some of them!
This success kit is everything I've learned about how to make a good impression while being authentic about your experience. It's what I wished candidates would know before they walked through the door.
As an author and mentor, as well as the creative force behind the popular blog, Rebel's Guide to Project Management, I talk to managers every day. I've found so many people struggle to know where to start with interview preparation.
That's why I've created this easy-to-follow plan for maximizing your success at interview.
I can't guarantee you'll get the job, but I can help you feel confident before the interview, do your best on the day, and finish strong after you leave.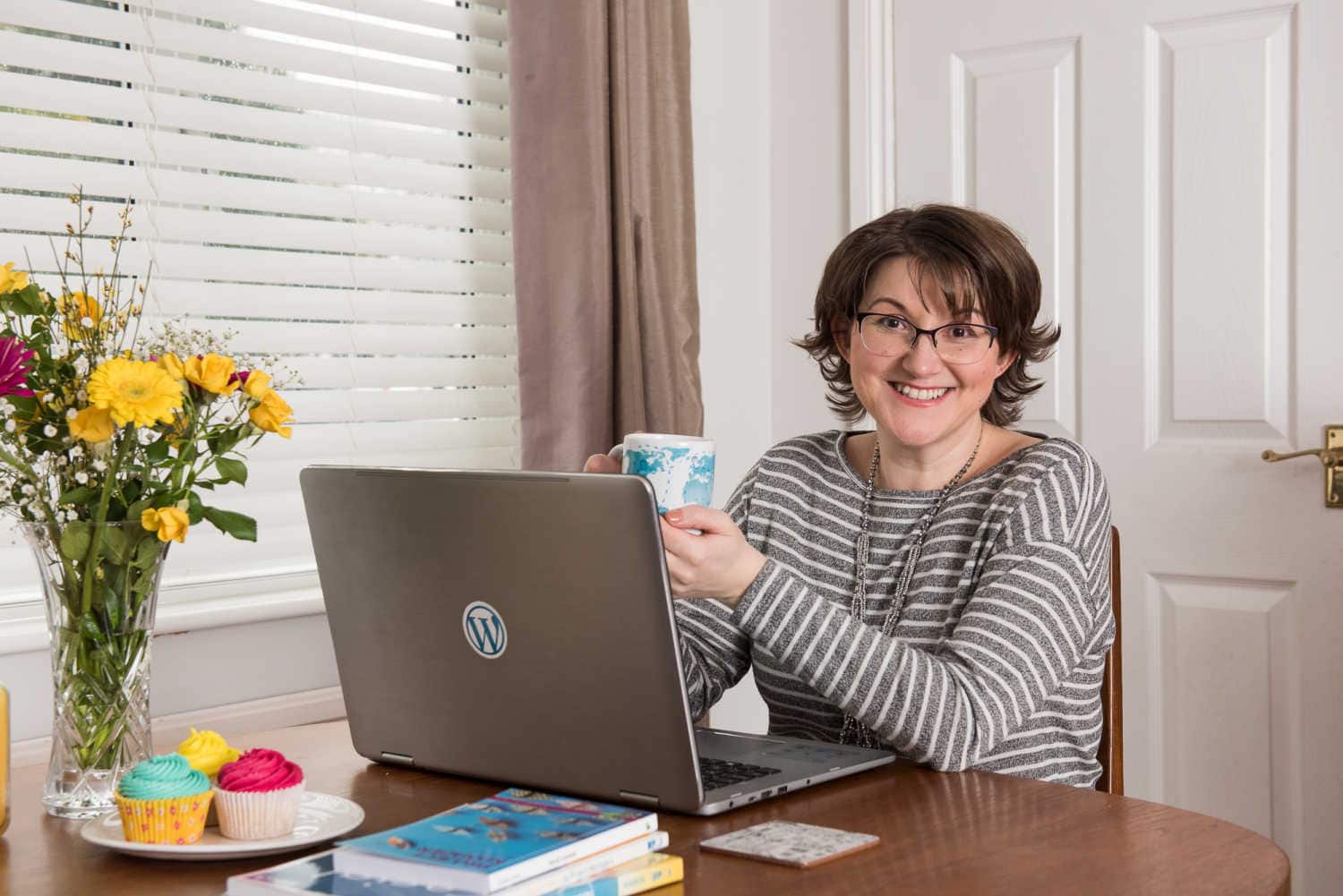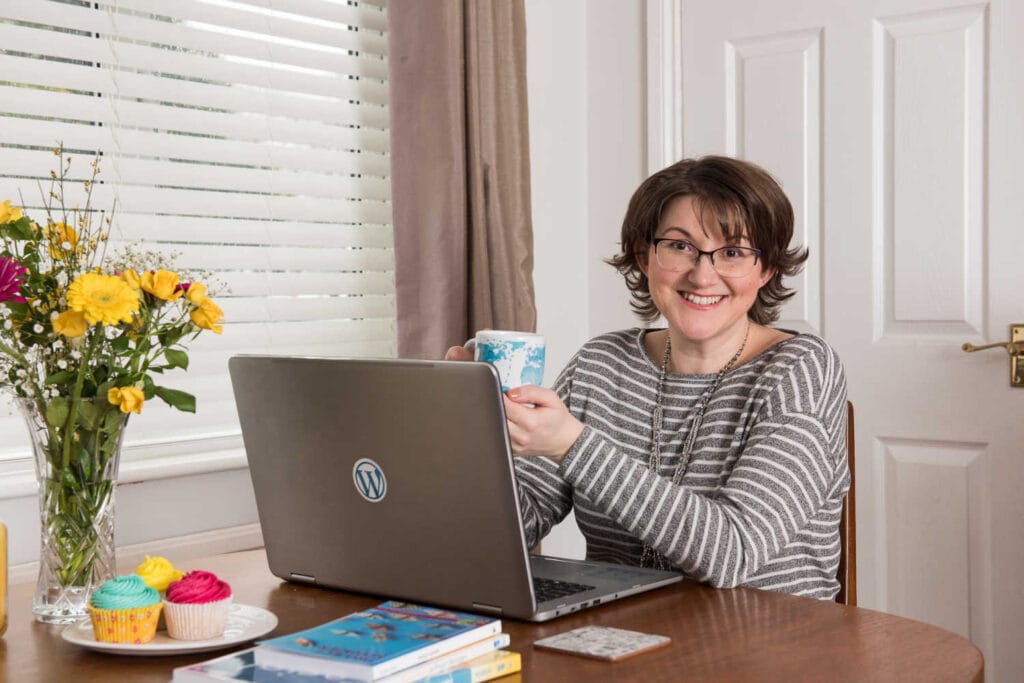 Get interview confident for only $27!

These templates and checklists are a stellar help.
Lauren H.
Frequently Asked Questions
You get instant access to everything in one PDF pack that links through to the video training element. So you don't have to keep opening lots of different files: it's all in one 'ebook' style pack for you.
My interview isn't for ages. Should I get this now?
You have lifetime access to the ebook. Once you download it, you can refer to it any time you want, for any number of interviews! Get a headstart and begin your prep now! You'll also get lifetime updates, so if I edit the product, you'll get all the latest improvements for free.
What if I realize this isn't for me?
I want you to be happy. There's a 100% money back guarantee. Simply email me within 7 days of purchase and I'll refund you – no questions asked.
What kind of interview is this suitable for?
The Anatomy of an Interview training covers the different types of interview so you'll know what to expect regardless of what interview you are doing. Most of the kit focuses on the 'classic' type of interview where you meet one or more interviewer, online or in person, to discuss your career path to date and your suitability for the role.
Is this only for project managers?
This ebook covers questions that relate to project management roles.

There's a 7-day no-questions asked guarantee on this kit, so what do you have to lose?
If you find that it isn't for you, simply email me and I'll refund you straight away.
Terms and Conditions | Otobos Consultants Ltd