Customer-Centric Project Management
(This post contains affiliate links. Read my full disclosure.)
Customer-Centric Project Management
Routledge, 2012
ISBN 978-1409443124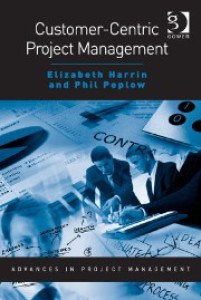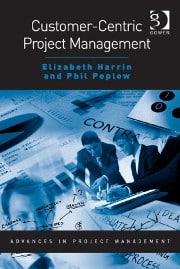 There has been a sea-change in the focus of organisations, private or public  away from a traditional product- or service-centricity towards customer-centricity. Projects are just as much a part of that change.
Projects must deliver value; projects must involve stakeholders, and Elizabeth Harrin and Phil Peplow demonstrate convincingly that stakeholders are the ones who get to decide what 'value' actually means.
Customer-Centric Project Management is a short guide explaining what customer-centricity means for how you work and its importance for project performance. Using tools and processes to guide customer-centric thinking they will help you see the results of engagement and demonstrate how things can improve, even on difficult projects.
The book is a straightforward implementation guide to moving your own business to a customer-centric way of working, using a model called Exceed. It provides structure and guidance for ensuring that customer-centricity is sustainable and supported in the organisation.
It's a highly practical but rigorous and well-researched text. It draws on established models and uses the example of project implementation in a healthcare environment to demonstrate the impact of this significant way of thinking about value.
Adopting a customer-centric mindset and using the Exceed process to measure and monitor customer satisfaction will help you move towards working with happier, more engaged stakeholders.
What People Are Saying About Customer-Centric Project Management
'Exceed allowed us to achieve fantastic results in terms of customer satisfaction. It enabled us to channel our energies into precisely what our customers were looking for – a consistently excellent service.'
Neil Harrison, CEO, Travelex
'I utilise the Exceed document to educate and continually improve the Agfa Service desk, remote and field personnel alike. It is a very useful tool to directly measure end user satisfaction whilst plotting discernible improvement and feeding back to my teams and upper Agfa management.'
Rob Harwood, Service Delivery Manager, Agfa Healthcare
Where To Buy
Available on Amazon in paperback and on Kindle and from other good booksellers
This article contains affiliate links.