The Confidence Effect [Book Review]
(This post contains affiliate links. Read my full disclosure.)
How confident are you at work? Whether you are starting out in your career or taking a senior job for the first time, dips in confidence are common. I write about how to handle them in my book, Overcoming Imposter Syndrome, and it's something that people get in touch with me about all the time.
Grace Killelea also writes about confidence and building your personal presence at work in her book, The Confidence Effect. It's a primer on how to feel more confident at work, and it draws heavily on sharing stories to drive home Killelea's points.
Combining Competence and Confidence
The first major point that I took from the book is that being good at your job isn't enough. I have been telling myself and other women this for a long time. "Being competent without being confident is like working alone in the dark," writes Killelea. "You may be able to get your work done, but who would know about it?"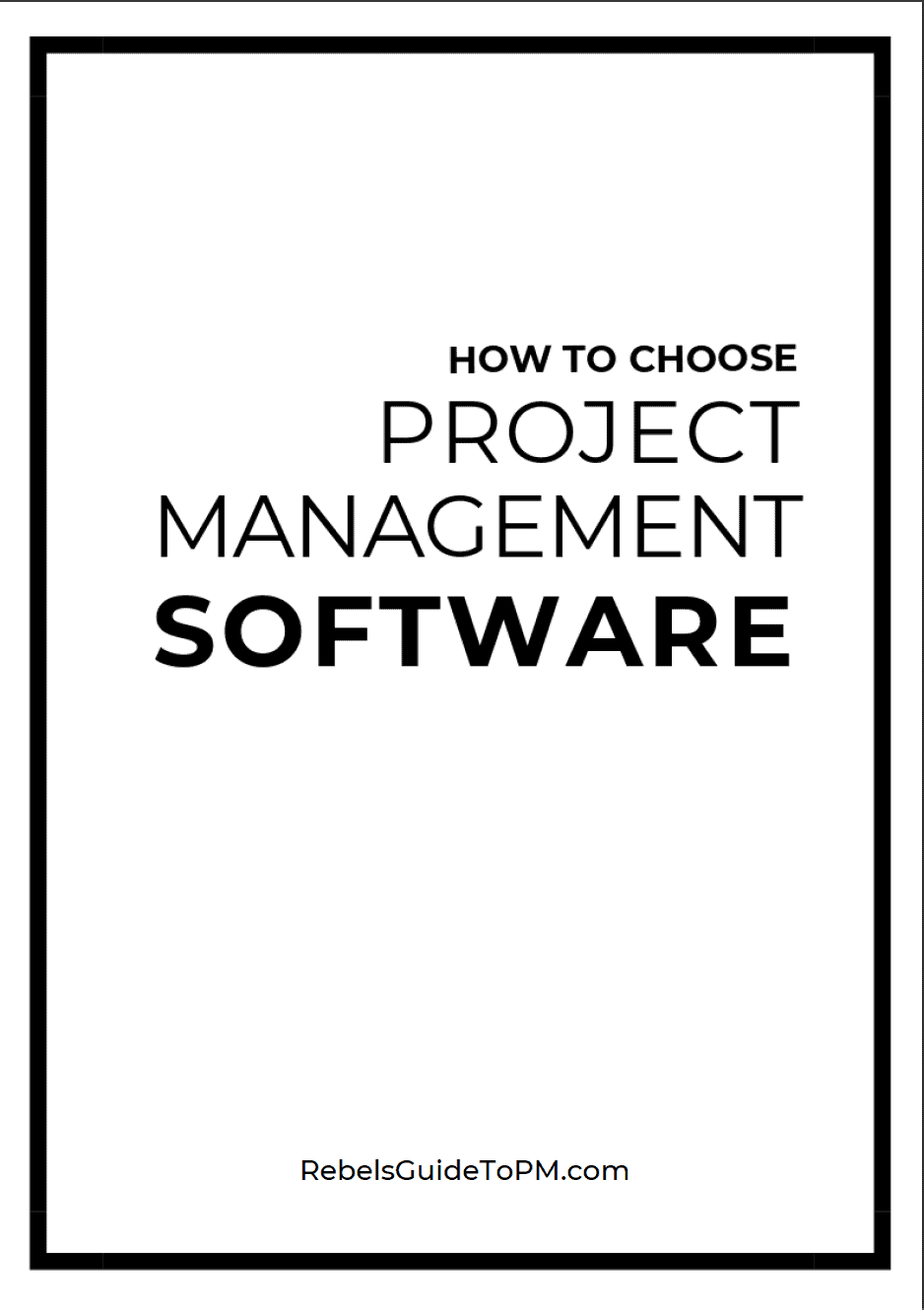 Looking for the software tool that will best support your team?
I've got a free guide on how to choose project management software, based on my book, Collaboration Tools for Project Managers. You can download the freebie here and it will help you decide your requirements.

If you already know what you want your new software to do, but you haven't found a product that fits yet, I recommend Crozdesk. It's a free software selection service where a human matches your needs to a shortlist of products and it massively speeds up the time it takes to find the right project management software for you.
I'm an affiliate for Crozdesk, which means I'll earn a small commission if you use their services.

Much of the book is dedicated to making you feel as if you can talk about and share your successes and how to get other people to listen. Part of getting your point across and making an impact is having gravitas.
Get You Some Gravitas
Gravitas is something I have had to work at, especially when I was younger. In fact, one manager once told me that I should wear clothes to make me look older specifically to help develop some – I think he recommended a twinset and pearls. I didn't take that specific piece of outfit advice, but I know what he was getting at.
Killelea describes gravitas as "the presence we feel deep down inside…the sense of weight and 'grit' deep in our guts." She goes on to say that she opts for the term 'grit' and defines it as 'the ability to stand you ground and express your strength in an appropriate, professional manner." Later in that section, she quotes someone who equates grit with resilience. For me, gravitas and resilience are not the same thing. They are both difficult concepts to define. I think of gravitas as something other people see that I have, and resilience as a personal quality that I know I have to help me bounce after a setback.
The Power of Relationships
If you didn't already know, relationships are the key to a great career. Killelea puts it like this:
"[R]elationships strengthen your network and, in turn, your network strengthens your organisational brand. Remember, all of our workplace behaviour reflects on your brand. The stronger your brand, the stronger your confidence level – real and perceived."
Relationships are one of Killelea's 4 R's of Success. The 4 R's of Success are:
Reputation: "How you perceive yourself has a huge influence on how others perceive you," she writes.
Results: "Confidence is like a mirror we hold up to reflect our accomplishments; the more we deliver, the more confidence we have," she says.
Resilience: "Resilience is the ability to bounce back," she writes (so we agree there).
And, of course, Relationships: Killelea writes that relationships "allow us to network in a way that accelerates both our personal and career growth."
These are all interlinked. Results give you credibility, which feeds into your reputation. Resilience comes from knowing that others in your network have got your back. Relationships underpin all of it.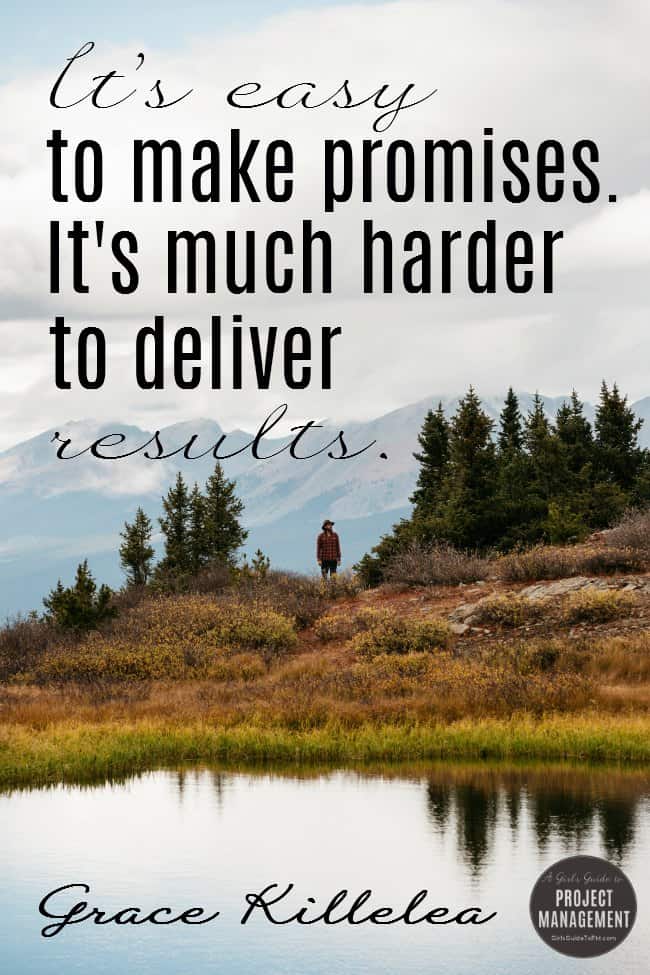 Perfecting Your Presence
There were some parts of the book that reviewed subjects I already felt I knew, such as the section on dressing for the job you want. Killelea shared some stories of her coaching clients who smartened up their outfits at work and were suddenly perceived in a more professional, leadership-y way.
I'm surprised that people need to be told that short skirts and revealing tops "make an impression that distracts people from what you want to say about yourself." However, this has never sat particularly well with me: there's a feminist disconnect between being able to wear what you want without judgment and making the compromises that mean you dress to meet the requirements of what's suitable for the office.
If it was up to me, I'd go to work in a comfy track suit every day. If it was up to some of the men I work with, ties and shiny shoes would be totally optional. We all have to make allowances to our personal styles to wear what's appropriate for the workplace culture. Killelea recognises this too. She talks candidly about being judged on her weight and the kind of assumptions people make about obese women at work. She writes:
"Once you hit on an appearance that is both comfortable and appropriate for the workplace, you can then concentrate on the perhaps bigger issues that go hand in hand with your appearance to create a strong, brand-conscious executive presence. Body language, posture, eye contact, a firm handshake, and energy – these factors all affect our brand. Maybe they shouldn't matter, but they do."
In Conclusion…
There are a lot of quotes and personal stories in The Confidence Effect. Some of them add to the message; at other times it feels as if Killelea is shoving them in because she has done the interviews and wants to use them, especially in the early chapters. In places, this makes the book feel as if it is more about sharing stories than giving you practical takeaway tips.
The tips are there, but some of the chapters feel a bit light on ready-to-use advice, instead relying on inspirational anecdotes to prompt you to think of your own ways to apply what she is talking about.
If you are missing out on promotions, or want to prepare for a promotion, or recognise that your professional confidence is low, then this is a great book. It reminded me of a lot of things I should be doing on a daily basis, including to show up, which I feel I am particularly bad at on busy days when I don't give meetings or calls my full attention.