What makes a project successful? (Infographic)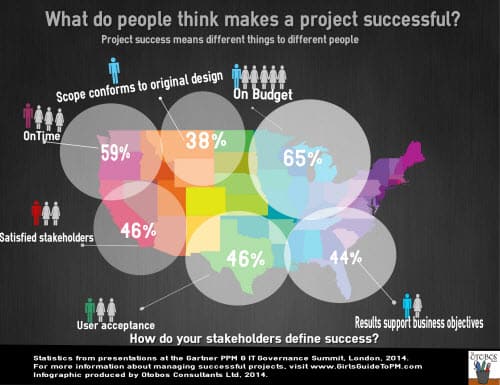 Click the image for a larger version or click here.

Elizabeth Harrin
Author, mentor
Elizabeth Harrin is a Fellow of the Association for Project Management in the UK, a trainer, mentor and author. She helps managers juggle their projects and ditch the overwhelm, making tools and techniques work in the real world. Elizabeth is also the founder of the Project Management Rebels community, a teaching-led mentoring group for professionals. She's written several books for project managers including Managing Multiple Projects.