(This post contains affiliate links. Read my full disclosure.)
---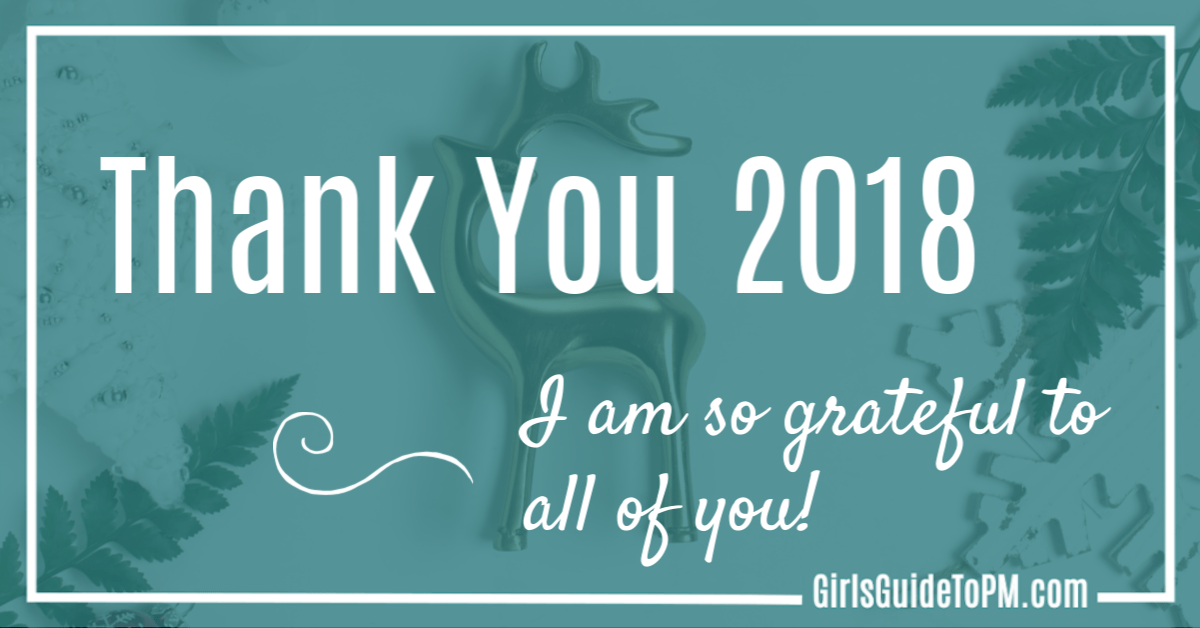 I just wanted to take a moment to thank everyone that has made Girl's Guide to Project Management possible this year. It is a big list, but there are so many people working behind the scenes to help this website run smoothly. A very big thank you to…
Companies that let me review their software
These companies asked me to review their software this year.
People I have interviewed
Thank you to everyone who took the time to be interviewed. There is much good advice and knowledge from this great group of people.
People who have invited me to speak at their events
Thank you to the following groups for inviting me to speak at your events.
The Future Assistant Conference
APM Project Management Conference
People who provided guest articles
A very big thank you to everyone who took the time to write an article for my blog. I am very grateful to you.
Publishers and authors who sent me books to review
I didn't have much time for book reviews this year, but I managed to fit this one in.
Our wonderful sponsors
What some people don't realise is that it costs money to keep a blog running, and having sponsorship and advertisers to help offset the cost of web hosting, firewall and virus management software, email systems, design tools etc etc, makes a huge difference. I'm grateful to our fantastic sponsors over the past year for helping me keep the lights on here, and letting me share ideas and inspiration with you all.
So, a big thank you to Genius Project, Ravetree, and Simplilearn for their support this year.
And a few personal thank you's to
The team at the BCS for publishing my book, Project Manager this year
My wonderful Rebel group for inspiring me
Shannon
And Jon, Jack and Oliver
And finally to you, my readers. Thank you so much for reading, staying in touch on email and joining in conversations in our Facebook community.