Software Review: Whiteboard [2015]
General information
**June 2020: It looks like this product has been discontinued.**
Name: Whiteboard
Vendor: Whiteboard, LLC
Hosting options: iPhone/iPad app or website only. No information available on how much it will cost, although they will start charging for it eventually.
Languages: English
Currency: n/a
Managing your task list
Whiteboard is a task management app. It only does that, so for large projects it wouldn't be suitable.
From the app it is easy to add a new task. Simply tap on the big + button, give your task a name, set the due date and when you want to be reminded and then hit Save. You can add comments to tasks. I like the fact that on the website you can change the due date of a task to today with one click on the calendar icon.
Your default home page is set up with two workspaces: Home and Work, the idea being that you can use the app to keep track of everything going on in your life.
Your activity stream is probably where you'd start if you had many items on the go and wanted to see what had happened recently. Otherwise your To Do panel shows your active tasks and what you've completed.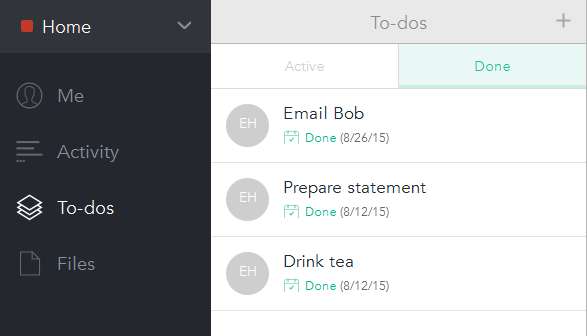 Other features: team workspaces
You can set up team workspaces so that you can share tasks with a group. Once you've create a team you can set up a team workspace. Within a workspace you can add To Do items and upload documents. There is an activity log for the workspace too.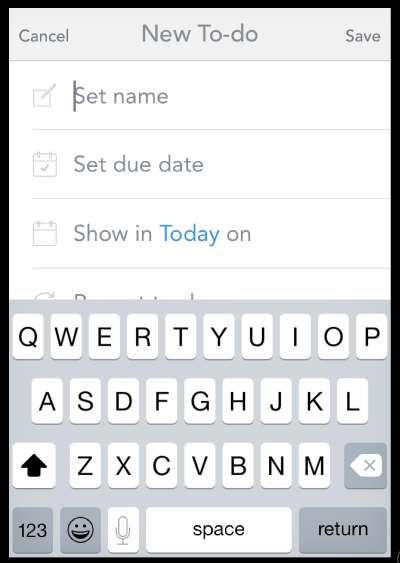 Usability
It's very attractive and easy to use, especially the app version. Slick and clean, it lets you manage your tasks on the go. You can personalise the colours of workspaces, and add photos for team members.
However, the app version is slow to load and it's far too easy to delete data by accident. Going back cancels what you've just done and this was frustrating.
Team collaboration features
Email notifications can be set up or switched off if you like, which is always a good feature. There are also push notifications to the app if that's your preferred way of getting updates.
You can attach documents to tasks which always helps with collaboration. I didn't try the app version, but it's good to know that I could get it on my tablet if I wanted.
In summary…
I personally don't like the whole premise of one app to organise your work and home life. It blurs the line between home and work. I don't want the reminder to return the library books popping up during work-related conference calls.
I don't think this will tear me away from To Do lists in a notebook, but I can see it working very well for small teams managing multiple small projects, who perhaps work independently and virtually for a lot of the time.
As task management tools go, it's very good and it's currently free. If you think you might be in the market for a task management app then it could well be worth signing up now, in case they offer discounts to people already on the list when they start charging.