Review: uCertify's PMI-RMP Prepkit
This is a review of the PMI-RMP Prepkit course version 5, first published in 2018.

If you are planning to take the PMI Risk Management Professional (PMI-RMP)® credential, then you'd be advised to get yourself some study materials. After all, the Practice Standard for Project Risk Management doesn't exactly make riveting reading, and PMI itself recommends that you review self-study materials as well.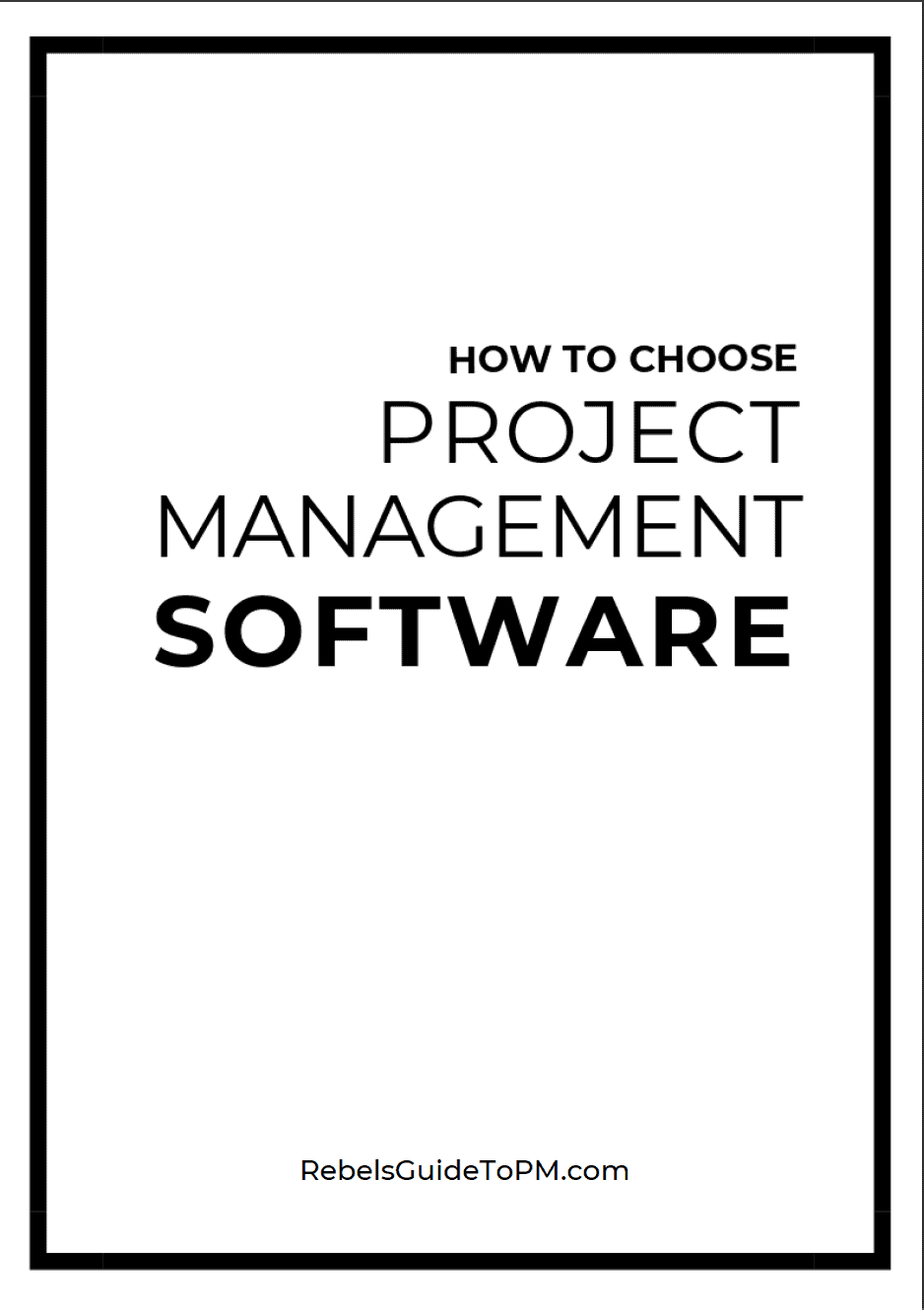 Looking for the software tool that will best support your team?
I've got a free guide on how to choose project management software, based on my book, Collaboration Tools for Project Managers. You can download the freebie here and it will help you decide your requirements.

If you already know what you want your new software to do, but you haven't found a product that fits yet, I recommend Crozdesk. It's a free software selection service where a human matches your needs to a shortlist of products and it massively speeds up the time it takes to find the right project management software for you.
I'm an affiliate for Crozdesk, which means I'll earn a small commission if you use their services.

There are plenty of study aids on the market, and uCertify offers an online 'prepkit' which boasts a current exam pass ratio of 97%. I took a more detailed look at the tools included.
The basics
Cost: $139.99
What you get: Pre-assessment questionnaire, interactive ebook, quizzes, flashcards, simulated exam, exam readiness test, glossary.
Audience: Aimed at people who meet the PMI-RMP pre-requisites and are studying for the exam.
Duration: You should be able to complete it in 2-3 weeks.
Length of access: No limit.
Downloadable? No.
PDUs? Not that I could see. You do get a certificate of completion once you achieve a readiness level of 90% or more.
Free sample available? Yes.
Overview
The system is easy to navigate and the ebook covers the 4 areas that will be tested in the exam:
Risk communication
Risk analysis
Risk response planning
Risk governance.
You can search for topics and annotate them, which makes it easy to add your own notes. Each chapter ends with a 'next steps' section which points you to the relevant quizzes, flash cards and exercises or lets you jump to the next chapter. There are also keyboard shortcuts which let you jump around the materials easily.
The first thing to do is to take the pre-course assessment which lets you judge just how much you know about risk management before you start learning properly. Embarrassingly, I scored a measly 60% and failed all the risk governance questions. At least this told me where I should be focusing my efforts if I want to pass the exam!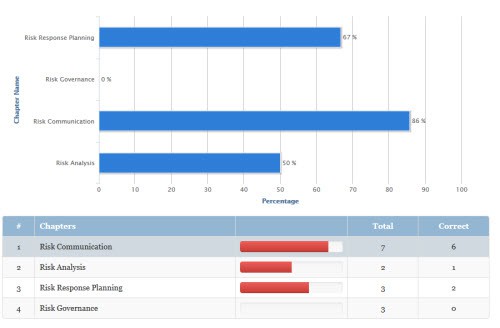 Tests and assessment
One of the best things about this training course is the comprehensive assessment feature. The test history and performance analytics module lets you review what you've been studying, how long you study for and create a study planner. The study planner calculates whether you can hit your proposed exam date and be ready for it given the amount of work you are putting in at the moment.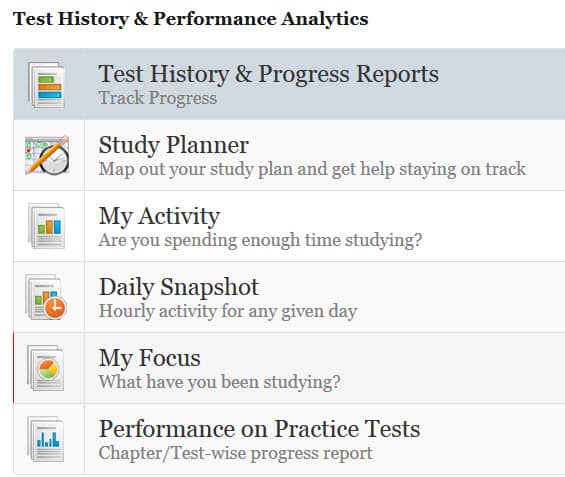 There are lots of built-in quizzes including flash cards that you can use to assess yourself. A quiz is defined as about 30 questions, and an exercise is about 140 questions. You can take either a quiz or an exercise in 'learn' mode first and review the questions you got wrong. Then you can take it in 'test' mode and see how well you do. Regardless of how many questions you are taking, the default length of time for the test is 120 minutes although you can change this manually per test if you want to beat the clock (or remove it completely if you don't want the pressure).
Summary
This is a very cost-effective way of studying for the exam and I was impressed with the quality of the materials. It would be good to be able to download the course book and flash cards so that you could study offline – personally I don't find it very easy to read long texts on screen but I know this works for other people.
I tried quite hard to find something I would improve about this course and I couldn't. I didn't have massively high expectations as I hadn't heard of the company before but I was pleasantly surprised at the usefulness of the materials and I really do think that they would help me pass the exam. That, of course, is the thing I haven't yet done (and I don't have any plans to sit it either) so I can't make a final judgement as to whether this prepkit would be enough alone to pass. I have a feeling it would be, combined with the Practice Standard, but I'd be interested to hear your thoughts. If you are a PMI-RMP, what did you use to prepare for the exam and was it worth it?
Thanks to uCertify who provided me with free access to the PMI-RMP Prepkit for the purposes of this review. Read more about the course and try it for free here.