PPM Practices: A panel discussion on now and the future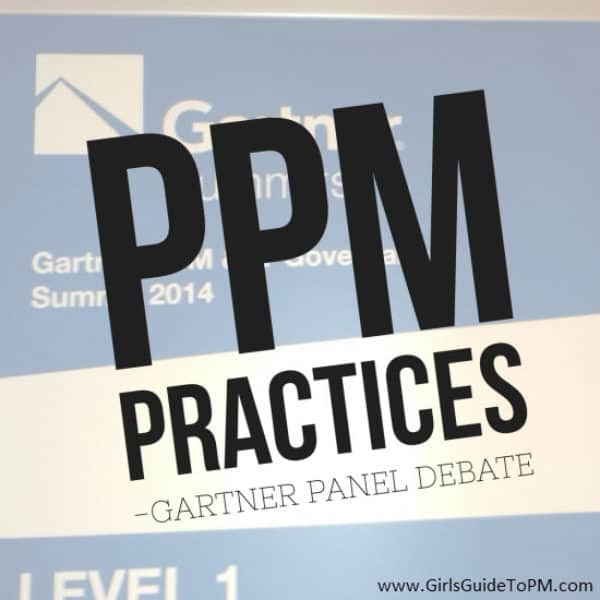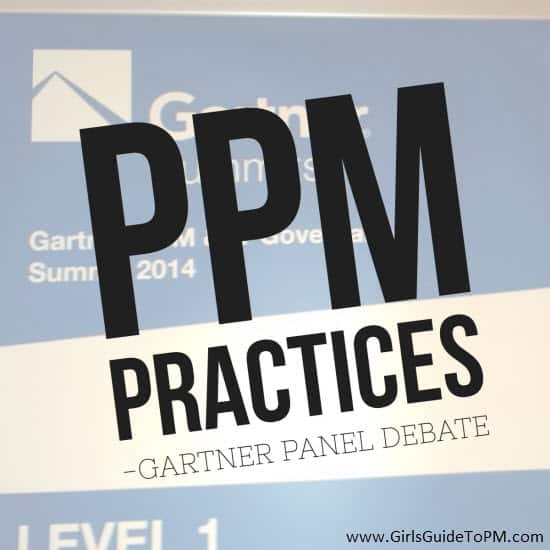 At the Gartner PPM & IT Governance Summit last month I sat in on a panel discussion between Sajan Parihar who leads the project and portfolio business at Microsoft and Patrick Tickle, EVP of Products at Planview. The moderator put a question up on a slide and Sajan and Patrick had a few seconds to choose their answer from printed cards. Quite an interesting way of doing a panel debate, I thought, and it kept everyone on time and focused!
Here's what they had to say, along with my take on the topics discussed.
Statement: PPM practices are changing along with end user expectations, technology and development methods.
Patrick: Strongly agree
Patrick said that traditional project and portfolio management is certainly big, but his business has seen lots of interest in workforce management. There's also a change to the Software As A Service model and increasing adoption by line of business users. Lots of project management software users are not 'classically trained' and companies now operate at different speeds of business so this has resulted in dramatic change.
Sajan: Disagree
He said that things aren't changing fast enough. There is too much talk of silos and integrated project and portfolio management is what people want. Programme and portfolio tools are only used by 20% of users with the remaining 80% needing work management tools like task lists. There is advancing capability but it's been slow to gain take up.
My view: They're both right!
Personally I have seen project management practices change massively over the last 10 years. Or at least I have seen innovations in the project management space – of course, not everyone has taken these up and they don't fit with every business model. But when it comes to project management software it is certainly true that the majority of features go unused by the majority of users. You'll always end up with some power users but it's a small number of people in the organisation who do portfolio management. A few more do programme management, more do project management and the rest need task management solutions, or nothing.
Statement: PPM and other IT software providers currently struggle to meet all of the various work management needs triggered by these changing practices.
Patrick: Agree
Patrick said that it's hard for one product to meet everyone's needs. There is a big move in the marketplace around how different products come together.
Sajan: Agree
He said that they see customers using multiple solutions in the same organisation. Portfolio and work management systems need to integrate with social and collaboration tools. We are still thinking of products. As you migrate solutions to the cloud, more will be made of services instead of products. He also said that one vendor can meet the needs of several customer segments if you have different 'views'. So for each role profile the display is different. You also need to consider how these are accessed and have a view for each device.
My view: Agree
It's something I've been saying for a while: some kind of portal technology to integrate various project management systems will be a market changer. Who wants to use a project scheduling tool that's got a half-rate timesheet system bolted on? I'd rather have best of breed time recording software that integrates seamlessly with my scheduling app and uses single sign on so I don't have to remember multiple passwords.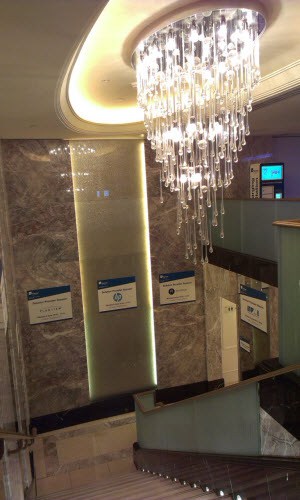 Statement: Agile methods will eclipse and render today's existing PPM technology obsolete. This will result in a proliferation of newer work management methods and software systems that will emerge to support differing levels and types of change demanded by the business.
Patrick: Disagree
He said that waterfall methods and non-Agile ways of working will be around for some projects for a long time.
Sajan: Disagree
Same point – Agile is great but doesn't suit everything and we won't be losing it any time soon.
My view: Strongly disagree
There wasn't much dissent about this topic. The general consensus in the room was that Agile is hugely beneficial but not appropriate for some times of projects like defence or construction so we'll be using other methods for them for a while yet.
Statement: The pace of change and the needs of businesses to change continue to increase demand for projects and programmes and not always with an increase in funding or resources.
Patrick: Agree
He said Planview have found themselves doing triple the business with the same number of staff. Every one of his clients has seen more investment in project and portfolio management because of thee pace of change.
Sajan: Strong agree
Sajan said that there are so many drivers for change including globalisation that whether you are a large or small business there is an increased desire to work in a projectised way. He said that software providers were not going to struggle to meet this need and the changing business practices. That part is only changing code and he was confident that good software developers in any company could do that. However, it will be a struggle to get the people part right and the change in business model will be the hard thing.
My view: Agree
It's kind of hard to disagree with this. I'm sure you've seen in your business the requirement to do more with less and to take on extra work, but without increasing headcount or spending. Sajan's point about the people impact of making projects work really struck a chord with me though. It really isn't about the software tools or project document templates. If you don't get the people on side, your PPM initiatives are never going to work.
I attended the Gartner Summit as a guest of Genius Project.