PMI EMEA Congress Round up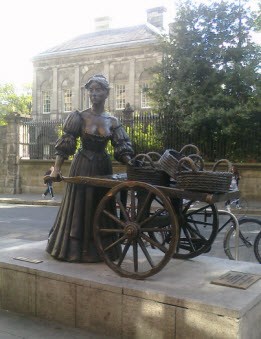 PMI Global Congress EMEA was attended by 808 people from 54 countries. The countries that sent the most delegates were the United States (weird for a European event, but someone I spoke to said it was a good networking opportunity), the U.K., Ireland, Italy and Germany. I also met people from the U.A.E., Nigeria, Kuwait, and Romania.
Today, 35% of PMI members are based outside North America, according to Beth Partleton, this year's Chair of PMI's Board of Directors, although you don't have to be a PMI member to attend Congress.
Since I got back from Dublin I've been writing about my experiences at the Congress, as have other people. Here is a round up of what you might have missed.
Video diary
My video diary of Day 1, with my first impressions
My video diary of Day 2, including the Irish folk band
My video diary of Day 3, including my sightseeing trip round Dublin
I also produced a video diary of the EMEA Leadership Institute Meeting which was held preceding Congress, where I gave a presentation about using social media to connect with members.
Articles
Here are some articles based on Congress presentations:
Managing up: how to help your manager help you
Office talk: how what you say impacts your projects
Philanthropic projects: the work of PMIEF and the second part of that article describing two case studies about project management in schools.
Early warning signs in complex projects and the second part of that article about using project reviews to identify early warning signs, both on The Money Files blog on Gantthead.
Luis Seabra Coelho summed up all the presentations he attended on Ah-Ha Moments.
Thomas Juli shared his presentation on collaboration for success on his blog.
Twitter
Search for #pmidublin on Twitter to view all the tweets from the event.
There are probably other articles – let me know in the comments what else I have missed!