From mess to success in a day
Join me for a Chat Day and let's get your project unstuck.
---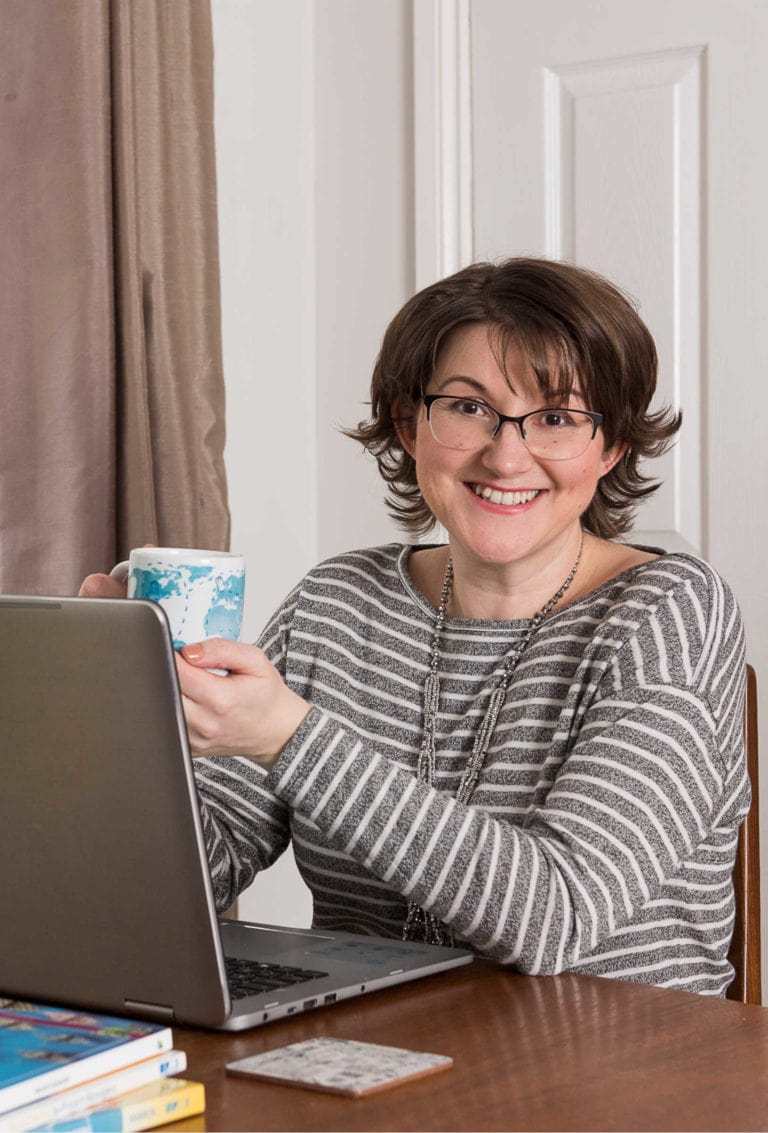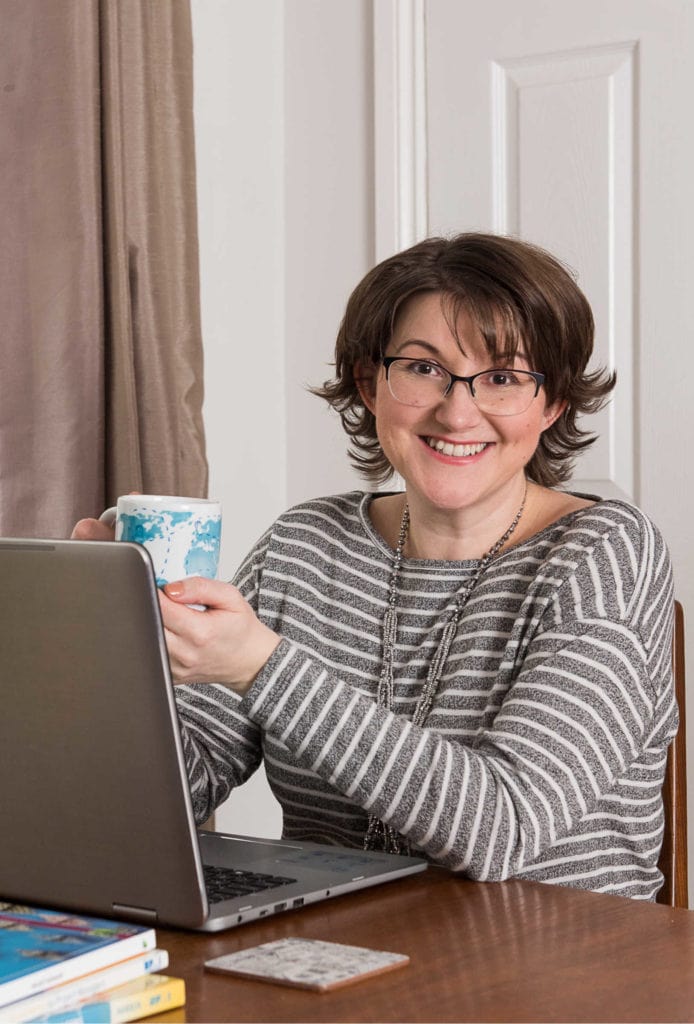 You're feeling frustrated, stressed or confused about how to take your projects forward.
And while you don't know what the answer to your problems is just yet. You certainly know what the answer ISN'T.
It's not taking a course.
Because you want faster answers than that.
It's not buying a book.
Because it's hard to tailor the author's advice to your situation.
And it's not talking to your boss.
Because if getting unstuck was that easy, you would have done it already.
You KNOW you need support to move your project on and put an end to late nights worrying about your work and your team.
But when you look around for options, all of the stuff out there is just not quite what you need.
---
It would be great if you could…
Have access to a project management expert who has been there and done that (and got the T-shirt).
Dive deep into your project management troubles for a day
Get just the right amount of support to get you unstuck.
Well I have some good news for you.
That's exactly what you sign up for when you book a Chat Day with me!
---
Having the opportunity to listen to Elizabeth's points as often as I need to is great! You can come off a call, and although you've made notes it's not the same as going back to the message and listening to it again rather been than what you have remembered. You can also be in a different mindset when listening to the messages giving you time to reflect.

Friday Hazletine-Rase, Project Manager, Travel industry
---
How does a Chat Day work?
Voxer is a walkie-talkie app that allows us to exchange voice and text messages.
During a Chat Day, we'll be in touch over Voxer to dive deep into whatever is bothering you about your project, stakeholders or team.
Here's how a Chat Day works:
1. You choose a date for your Chat Day
You don't need to free your calendar for this. A Chat Day is very project-friendly.
You just need to make sure you have enough time between your meetings and other activities to listen and reply to messages, as well as the mental space to think and take notes.
Don't choose a day where you've got back-to-back meetings with senior stakeholders. But we can definitely work around a few meetings!
2. We get you set up on Voxer
If you don't have a Voxer account, you'll create one, it's free. Voxer is good because you don't have to share your mobile phone number.
We'll add each other on Voxer, and you can send me a message in advance to tell me more about what's bothering you. This way, we can dive right in when your day starts.
3. When your Chat Day comes, you'll have access to me from 10am to 8pm UK time
Don't worry, this isn't a 10 hour chat, and you're not expected or supposed to be sitting by your phone waiting for replies.
We'll be exchanging messages throughout the day at a steady yet relaxed pace.
The best thing about a Chat Day is that we have space in between messages to think about what next steps might look like, and reflect and process thoughts and ideas. Plus you can take quick action or talk to your team, so you can make real progress.
That's part of what makes a Chat Day so effective.
---
I found this session very useful from a confidence perspective and to confirm what I'm doing. Elizabeth made me trust in my capabilities. I've appreciated this! Thanks again.
---
What can we talk about during a Chat Day?
Here are some examples:
How to kick off your new project in the most successful way
How to work with challenging stakeholders
How to grow project management maturity in your organisation or manage as the only PM
How to work with virtual teams
How to deal with office politics.
It's also okay if you're not sure what you want to talk about. Sometimes we just know that things are off somehow, but can't really tell why, right? That is exactly where I come in.
During your Chat Day, I'll be digging deep, asking questions, and keeping us on track until we get to the core of what's stopping you make the progress you want.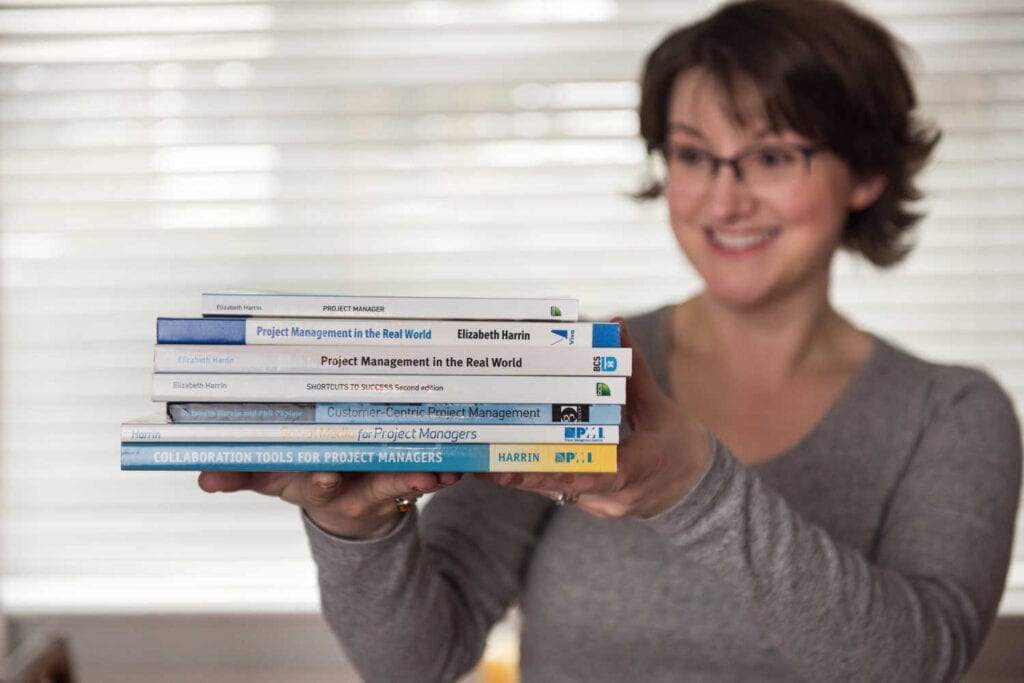 When you book a Chat Day, what you're really getting is:
Support from a project management expert who is an author and trainer.
Clarity on the project management theory and how to apply it to your specific situation.
And tips on when to ignore the theory and do what's actually going to work.
Insights from a mentor who's really good at unpicking the problem and providing practical solutions.
---
Ready to book your Chat Day and crush your project?
Click the button below to choose a date for your Chat Day.
Follow the prompts to complete your booking and payment.
That's it, I'll see on Voxer when it's time!
---
Frequently asked questions
What if we're in different time zones?
I'll be available between 10am and 8pm UK time. This means, most time zones get at least a handful of hours of conversation during a Chat Day.
If you're in a time zone that doesn't wonderfully align with the UK, I will make sure I'm more available in the time you are available so we can still have a good chat.
If you are in Australia or New Zealand, message me first so we can work out whether a Chat Day is going to be a good fit for you.
None of the dates available work for me.
Don't worry. Contact me and we'll figure something out.
What if I need to reschedule?
You can reschedule before the event, once. I understand that work and life sometimes get in the way, but let's not keep pushing our time together further into the future.
What kind of topic is not a good fit for a Chat Day?
Here are some examples of things that aren't a good fit for a Chat Day:
Technical support for how to use project management support
Erm, that's all I can think of!
How much time is included in a Chat Day?
You'll have access to me between 10am and 8pm UK time.
Don't worry. This doesn't mean we'll be communicating nonstop for 10 hours. That's just the window during which we'll be exchanging messages.
You try to keep messages succinct(ish). Both voice and text messages are fine. I'll likely reply with a mixture. I'll try to be as responsive as possible, and we may be able to do a little back-and-forth, but do know it's not like we're on a call all day together
How available do I need to be over a Chat Day?
During a Chat Day, we'll be exchanging messages at a slow yet steady pace throughout the day.
You'll want to make sure you have enough time to listen and reply to messages, and to jot notes, think about what the next steps might be and reflect.
Is Voxer free?
Yes, it is. And it's available for both mobile and desktop.
I have one more question before I book.
Just send me a message and I'll get back to you.
---