Book Review: Enchantment: The Art of Changing Hearts, Minds, and Actions
(This post contains affiliate links. Read my full disclosure.)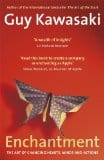 "Make your boss look good," writes Guy Kawasaki, in his new book, Enchantment: The Art of Changing Hearts, Minds and Actions. "Sure, changing the world, delighting customers, and increasing shareholder value are all part of the big picture, but making your boss look good is your day-to-day job. You should do this within the boundaries of ethics and morality, but the reality is that when your boss looks good, you look good. When your boss advances, you advance. And when your boss imploded, you implode."
This is good advice for your boss and your project sponsor, but most of Kawasaki's book focuses on enchanting other people, which could be project stakeholders, end users or vendors. What is enchantment? It's about being likeable, trustworthy and visionary so that people want to work with and alongside you, to help you achieve your goals.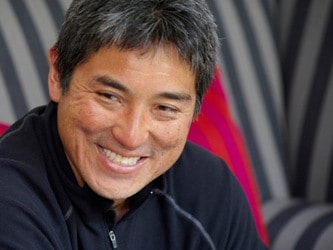 In the project environment, your goal is to complete the project deliverables. Projects are completed by people and bringing them along with you, through the change, is often difficult. The book is full of advice to give your negotiations and interactions the best possible chance of success. Most of the advice and tips are illustrated with stories, like this one about a glass-making factory:
During warm weather, the company opened up a garage door to the street so people can peer into the factory and watch the craftsmen at work. Showroom educators use a public address system to explain what's going on. According to Rod McCulloch, the CEO of the business, enabling people to watch the manufacturing process "gets them into the showroom to buy eighty-dollar glasses."
For project teams, that translates to prototyping and product demos. How can you get your internal customers to "see how your magic works"?
It's one thing to enchant stakeholders and continually reinforce the messages and goals of your project. But you can also enchant the project team. There is lots advice here about how to work effectively with other people, although I should point out that this is not a project management book – it is aimed at the general business community. Here are some of the tips that I took away for improving your relationships with people at work:
Don't ask project team members to do what you wouldn't do.
Serve as a 'human shield' to protect your team from intrusions and distractions.
Forming friendships makes you more efficient and effective and increases your power base. Build an internal network.
Disclose your interests and motives (by the way, like all the Amazon links on this site, the link to Kawasaki's book is an affiliate link).
Dress for a tie. In other words, dress the same as the people around you. Underdressing shows you don't respect them and sends the message that you'll do whatever you want. Overdressing implies that you are more important than them.
The good news is that you don't have to fundamentally change anything about yourself to make it work. Being enchanting is as much an attitude as it is about taking any tangible actions. So taking on board Kawasaki's ideas is a low-risk strategy. I enjoyed it, and I hope I am more likeable and enchanting as a result.