Ace the PMP Exam [Book Review]
(This post contains affiliate links. Read my full disclosure.)
When I first wrote Collaboration Tools for Project Managers the publishers put 'Elizabeth Harrin, PMP' on the cover. I had to get that taken off – I'm not a PMP, although I feel very familiar with the PMBOK Guide® concepts. It's simply something I've never got round to doing.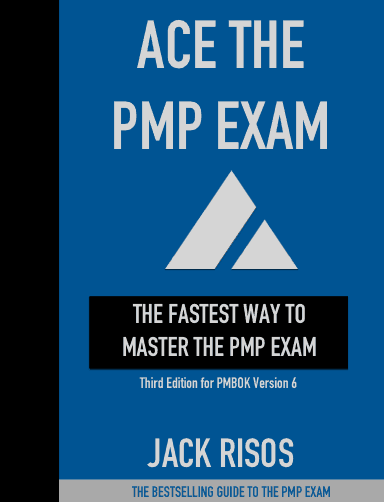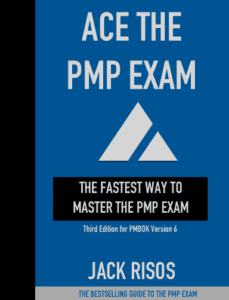 I might at some point in the future, especially if I can hang on to Jack Risos' book Ace the PMP Exam (3rd ed, updated for PMBOK® – Sixth Edition).
I hadn't read a book created in iBooks Author before but I would certainly read more. The book has interactivity built in through flashcards, questions and answers and interactive presentations. The layout is clean and easy to read, and it's simple to navigate. It was far and away a more attractive reading experience than ebooks on my Kindle app.
However, enough gushing about pretty fonts and callout boxes. What about the content?
Ace the PMP Exam: Helping You Learn the PMBOK® Guide
A Guide to the Project Management Body of Knowledge – (PMBOK Guide®) Sixth Edition is not known for being the most riveting of reads. Ace the PMP Exam is designed to help you learn the contents in an order that makes most sense so it covers process outputs, for example, before inputs and tools so you understand what you are trying to achieve before you learn how to do it.
The book is ordered in the same way as you would typically manage a project. It starts with background on the project management framework and how things hang together.
Then it covers planning, executing, monitoring and controlling and finally closing. The planning section is actually split into 5 logical segments, but covers all the knowledge areas: integration, scope, schedule, cost, quality, resource, communication, risk, procurement, and stakeholders.
Ace the PMP Exam is easy to read and I found it a logical progression through a project. It feels like it fits together and makes sense in a way I find the PMBOK® Guide doesn't.
Essential read
We earn a commission if you click this link and make a purchase, at no additional cost to you #ad
However, it's the same material – it's amazing how an ordered, structured approach and a well-put together interactive book make the complex easy to understand.
There are also exam questions peppered throughout – you'd probably want an exam simulator (this one is my favourite) as well for a comprehensive approach but that would be it. Everything you need to cover for the exam is in here including the extra stuff that the exam covers like the Code of Ethics.
The book ends by wrapping it all up and sharing more exam questions.
About the Author: Jack Risos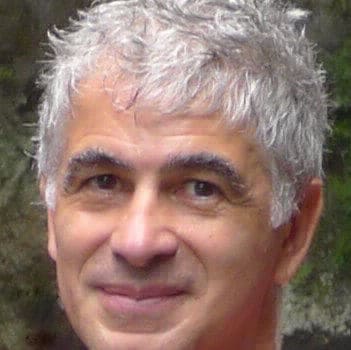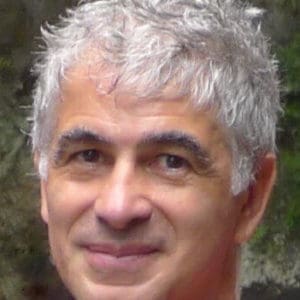 These days, when anyone can put a book out there on Kindle, you want to be sure that the book you have chosen has been written by someone who actually knows their stuff. Jack Risos obtained his PMP certificate in 2009.
He's also qualified in instructional design and adult education, which is handy, as it means he understands how to put training material together.
Jack is also a project manager and business process expert. He has delivered software and business transition projects in the banking, insurance, software, and manufacturing industries.
The fact that the book is in its third edition is testament to the fact that Jack keeps the text updated so that it is always relevant to readers. Visit his website, Ace the PMP Exam to learn more.
He also offers a free online process explorer.
In Summary
I felt it was a realistic, well-presented book that would make a good study guide. Including real-world project challenges, like how to apply the processes to a multi-phase project, make it a practical in real-life as well as a test-taking guide.
I actually wanted to read on.
If you are looking for a straightforward PMP exam prep book then this is a very good choice, as long as you have an Apple device to read it on.
---
Recommended CAPM and PMP Prep Books
---
Recommended PMP Training Courses
Cost-effective training
BrainBOK PMP Training
Get BrainBOK's comprehensive suite of PMP® exam prep tools, including a full training program, ITTO pack, flashcards, practice exams and a formula guide.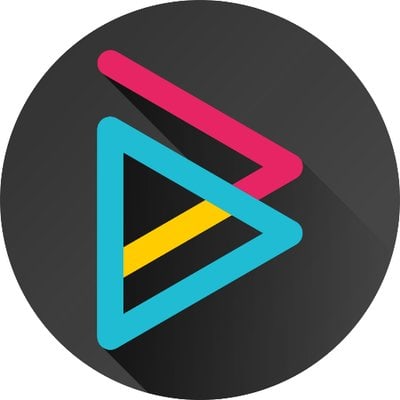 We are pleased to be an affiliate of BrainBOK #ad